Ascend Education recently sponsored and presented at the North Carolina Computer Instruction Association conference focused on bringing computer related instructors from the region together. The conference was hosted by Forsyth College in Winston-Salem North Carolina March 8th through 10th.
Robert McMillen and Jake Slater of Ascend Education presented on filling the Gap for Microsoft Education/Academic Learning.
Robert demonstrated his many certification credentials, but also highlighted that no matter how many certifications one has, it doesn't necessarily equate to real world experience. He emphasized that it is the job of educators to make sure students gain real world experience in their individual learning environment in order to be better qualified in the work place. One who enters the workforce with experience based learning is more capable of obtaining raises and promotions in their near future.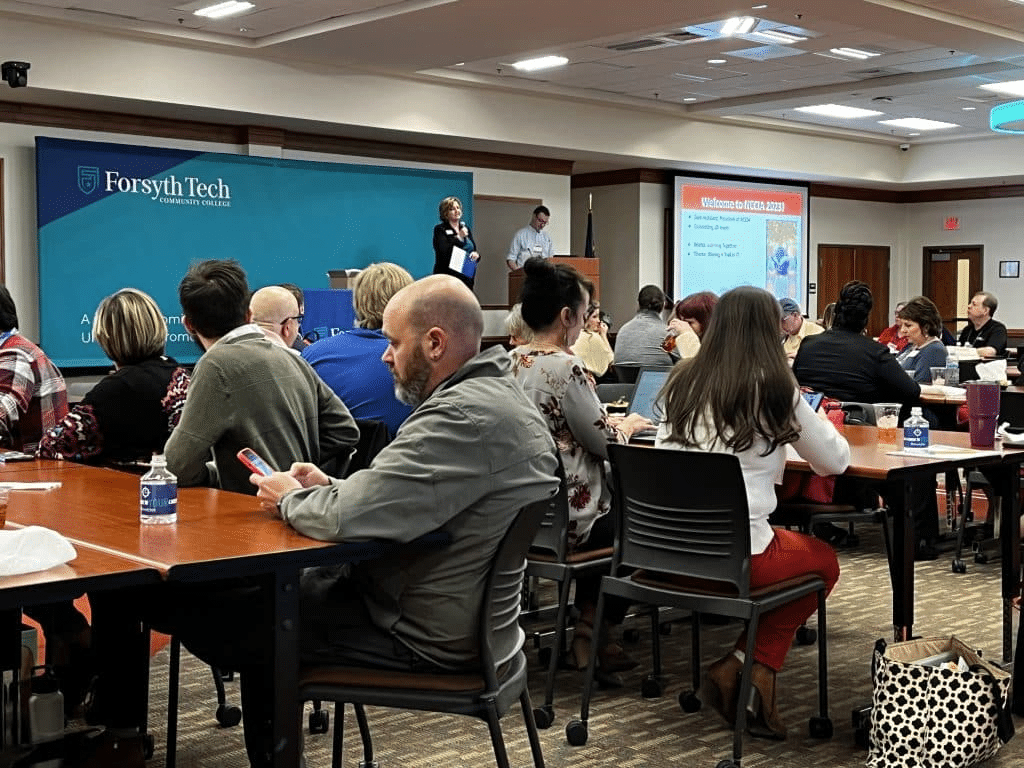 Robert also discussed the importance of Microsoft Windows knowledge in the workforce. The fact that stands alone is that 95% of Fortune 500 Companies are using Windows Active Directory servers and computers, while Macintosh only makes up 10% of the overall corporate market, (not exclusive to the Fortune 500). With this in mind, Robert mentioned how necessary it is for students to be familiar with Microsoft technologies.
Microsoft has done away with their official academic courses (MOAC), which has left a gap in the microsoft training industry. Robert and Jake used the second half of their presentation discussing how Ascend Education has filled this training gap by creating comprehensive courses on Windows Server, Windows 10 and Azure. Instructors across the country are now benefiting from the use of these Ascend courses in their classroom.
The NCCIA conference was full of great presentations with topics ranging from using ChatGPT and the Metaverse in the classroom, to building apps and discussing ethics and privacy. Each of the presenters was very well informed and engaging.
Each conference participant was well taken care of from the moment they got to the check-in table to the moment they walked out the door three days later. There were plenty of opportunities to network with instructors as well as with members of industry leading vendors.
Ascend Education was very happy to sponsor such a wonderful event, and looks forward to sponsoring/attending the event in the future.