In an increasingly dynamic professional landscape, the trend of career-switching has become commonplace. Whether driven by personal interest, industry evolution, or the desire for a more flexible work-life balance, professionals are seeking opportunities outside their original career paths. For those with families and multiple commitments, however, this creates a significant challenge in the course of day-to-day life.
Traditional learning platforms, with their rigid schedules and commitment requirements, can be a significant barrier for professionals looking to acquire new skills. Balancing work, family, and education can seem like an insurmountable task. However, the rise of online learning platforms is offering a solution that caters to the unique needs of these individuals.
By providing the flexibility to learn on one's own schedule and at one's own preferred pace, online learning platforms are breaking down barriers. This has made them an increasingly popular choice for professionals seeking to change careers while balancing multiple responsibilities.
The Rise of Online Learning
The past decade has seen a surge in online learning platforms, driven by technological advancements and a shift in how people approach education. According to the National Center for Educational Statistics (NCES), in 2021 59% of students at 5,831 postsecondary schools were enrolled via distance learning. The convenience, accessibility, and wide range of classes and courses offered by these platforms have led to an increase in their popularity. As a result, more people are turning to online learning to acquire new skills or qualifications.
These platforms provide opportunities for people from all walks of life to learn and grow professionally. They offer a wide range of courses and qualifications, allowing individuals to tailor their learning to their career goals. This flexibility and variety have made online learning an attractive option for career switchers.
Moreover, the accessibility of online learning platforms means that they can be accessed via the internet from any location and anytime day or night. This flexibility is a significant benefit for those whose lives are too busy to fit in attending traditional classes. With online learning, these individuals can fit learning into their schedule, making it a practical option for career advancement.
The Benefits of Online Learning for Career Shifters
Online learning offers several benefits that make it advantageous for career switchers. The first of these is flexibility with 63% of students choosing remote education because of the flexibility (Devlin Peck/Bay Atlantic University). With the ability to learn at one's own pace and at times that suit them, professionals can balance their learning with their work and family commitments. This flexibility removes the pressure of having to adhere to a rigid learning schedule, making the learning process more enjoyable and less stressful.
Another benefit of online learning is the significant number of disciplines or courses of study available. Whether one is looking to switch to a career in IT, marketing, finance, or any other field, there's likely to be an online course that can help. This wide variety of courses allows professionals to cultivate the skills needed to transition to their desired career.
Lastly, the accessibility of online learning platforms means that courses can be accessed at the convenience of the learner instead of being subject to a rigorous schedule that doesn't often fit into daily life. This means that whether a professional has a spare 30 minutes during their lunch break or a couple of hours in the evening after the kids have gone to bed, they can use that time productively to advance their learning.
The Effectiveness of Online Learning
The effectiveness of online learning is demonstrated by various studies and statistics. One study found that online learners performed better than those receiving face-to-face instruction. Another found that the digital format of online learning, which often includes multimedia and interactive content, can enhance learning and retention.
Personalized learning paths are another feature of online learning that contributes to its effectiveness. By enabling learners to focus on areas where they most need improvement and to progress at their own pace, online learning can lead to better outcomes. This personalized approach caters to individual learning styles and needs, making online learning a more effective learning method for many people.
Moreover, the success stories of individuals who have used online learning to change careers are testament to its effectiveness. Many professionals have successfully transitioned to new careers using the skills they acquired through online courses. These success stories serve as motivation and validation for those considering online learning as a means to switch careers.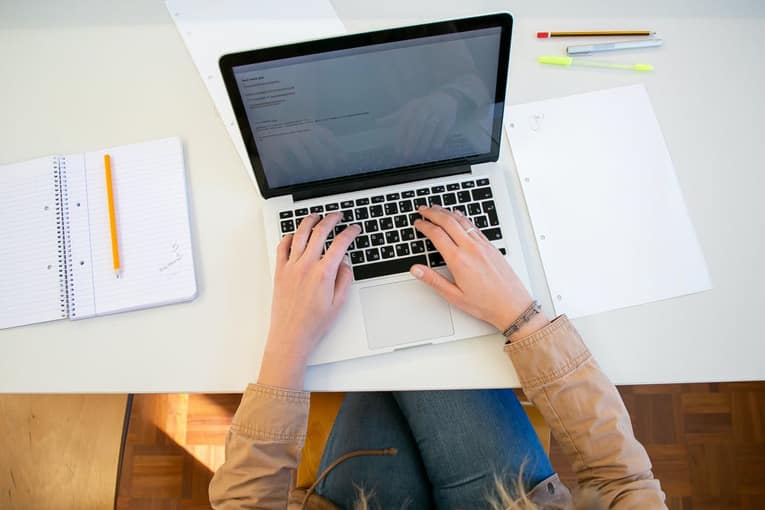 Online Learning for IT Career Switchers
Online learning is particularly well-suited for those looking to transition into IT careers. IT skills are in high demand, and the field is constantly evolving, making it essential for learners to have access to the most up-to-date curriculum and content. Online learning platforms like Ascend Education offer this, along with other benefits such as virtual labs and practice quizzes that can prepare learners for certification exams.
The versatility of online learning also means that professionals can choose from a wide range of IT courses. Whether one is interested in data analysis, network administration, software development, or another IT field, they can find a course that meets their needs. This flexibility allows professionals to learn the specific skills they need to transition into their desired IT career.
Success stories of professionals who have switched to IT careers through online learning aren't uncommon. These individuals have used the skills they acquired through online learning to secure jobs in the IT field, demonstrating the effectiveness of this learning method for career switchers.
How Ascend Education Fits In
Ascend Education is at the forefront of online learning for IT career switchers. Our platform offers comprehensive IT training courseware that can match the curriculum needs of any professional looking to switch careers. With our courseware, learners receive access to state-of-the-art videos, virtual labs, and textbook-quality content that can enhance their learning experience.
Instructors also receive access to resources like a downloadable slide deck that provides a basic structure for lectures, and our Learning Management System (LMS) integrates with popular systems like Canvas, Blackboard, and D2L, making it easy to track students' progress. All these features come together to create a robust learning environment that can prepare professionals for a successful career switch.
Furthermore, Ascend Education understands the importance of long-term learning, which is why all our students receive 12-month access to our courseware. This extended access allows students to continue preparing for certification or reinforcing key concepts even after they finish their course. This is particularly beneficial for career-switching professionals who wish to continuously improve their skills.
Closing Thoughts
The flexibility, accessibility, and effectiveness of online learning make it an excellent solution for professionals looking to switch careers. The ability to learn at one's own pace, the wide variety of courses available, and the proven effectiveness of online learning make it an attractive option for career switchers.
Online learning platforms like Ascend Education offer comprehensive courseware that can equip learners with the skills they need to successfully transition to a new career. With our state-of-the-art learning tools, and flexible learning schedule, we're committed to equipping our students with the skills they need to thrive in their new careers.
Online learning, with its flexible and personalized approach, presents a viable solution for professionals looking to switch careers without disrupting their current life. It offers the unique opportunity to learn at one's own pace, at any time, and from anywhere. Ascend Education understands the unique challenges faced by career switchers, and our platform is designed to provide a supportive, engaging, and effective learning environment.
In conclusion, the shift towards online learning is more than just a trend – it's a transformative force that's enabling professionals to redefine their career trajectories. Whether you're looking to switch careers or enhance your existing skill set, Ascend Education offers the resources and support you need to achieve your career objectives. Contact us today for more information on our IT courses and start your journey towards a fulfilling career in IT.
Written by Colin Dowling – Hemingway